The Sciency bit
Promoting Development and Advancement
Our Programmes
All of our programmes are carefully designed to support the goals of the Early Years Foundation Stage.
We will use equipment and activities to learn cause and effect, coordination, balance and motor skill development. We want to stimulate pattern-recognition and maths skills (using basic counting through song).
Playful movement activities and equipment exploration build pre- and early walking skills.
Songs promote emerging language and we will intersperse activities with a few relevant baby signs, to further enrich language and communication skills.
We aim to challenge a child's growing body with balls, tunnels, dancing and more. We try to increase health and fitness (of parents too!) and aid development of physical skills like muscle engagement, balance and coordination.
Activities also focus on social interaction by teaching listening and attention skills whilst emphasizing cooperative play.
Playfully structured activities are designed to stretch imagination and build creativity.
We hope to encourage new friendships and help build confidence and self-esteem.
Music and dance allows children to express their emotions, moods and feelings.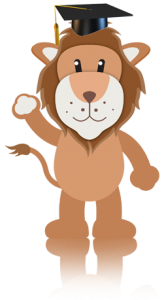 Music as a pre-language
In terms of familiar songs and sounds, music has been seen as a form of pre-language that directly activates fundamental firing patterns in young children's brains and does so much more effectively, than spoken languages.
Music and dance, like no other activity, involves a truly holistic learning experience. This is because all of the senses are involved in cognitive development in very young children, and music, dance and movement awakens a multitude of these senses.

Why Adult Participation is so important...
Mini Maniacs knows that your child will adore and look up to you, they will always be looking to you for praise and encouragement throughout life, and social settings like Mini Maniacs is no exception. Your little ones will usually participate more if you are particularly active, therefore, the more enthusiastic you are, the more fun they will have. So when we play a hit movie soundtrack, a diva classic or an 80's anthem (especially for you!), grown ups will fail to hide that little smirk…and that's what we love, smiles all round…