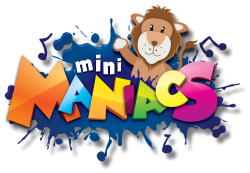 Mini Maniacs -Mobile Classes (Babies & Walkers)
9:30am on 22nd October 2015
Mini Maniacs comes to You! Let us come and swoosh with you using our mobile classes. Available for both babies and walkers. If you're planning a coffee morning, NCT gathering or are stuck at home and want something structured for the kids to do, then let us help! We'll provide plenty of atmosphere (and props!) to keep your little one engaged and smiling. You just need to provide us with a little space! The music will have everyone swaying and bouncing. Each booking will see different activities and age appropriate games all linked seamlessly by comedy, drama, suspense, mystery, dress up and role play! The session will be filled with exciting exploration and energy. The children will be mesmerised by the props, games, songs and music. We'll focus on tactile and sensory activities but we wont overlook the thrills and fun. Each session is 30 minutes long for babies and 40 minutes for walkers – we'll be going up tempo then slowing things down throughout, leaving parent and child feeling like they've been on a tummy tickling roller coaster! The puppets will make an appearance of course!, as well as sensory props like scarves, feathers and ribbon wands. You'll be surprised how much we can pack into an enchanting session and your little ones will be smiling through out (parents too). Let us join you, laughter awaits you all…
Minimum of 6 children per booking. Maximum of 13.
Booking slots are between 9.30 am and 1pm.
Bookings are limited, so dont delay!
For further information, please contact info@mini-maniacs.com.
These are our resident venues with classes on every week during the school term.
---
Starting Location
Church Lane, Pinner, HA5 3AA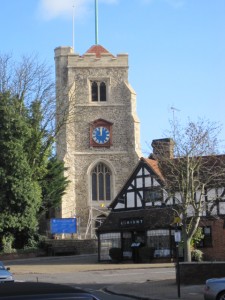 Just off Pinner High Street. Across the road from L'Orient Restaurant
Parking
Along the high street or in nearby car parks.
Public Transport
Buses H11, H12, H13, 183.
---
Booking/Payment Details
| | |
| --- | --- |
| Price | £6.50 a class |
PLEASE CHECK YOUR EMAIL ADDRESS!!! The booking confirmation emails/tickets will be sent to the email address provided above. Please check that this is correct and monitor your spam folder in case the emails get caught.